Introduction to the Vastra Group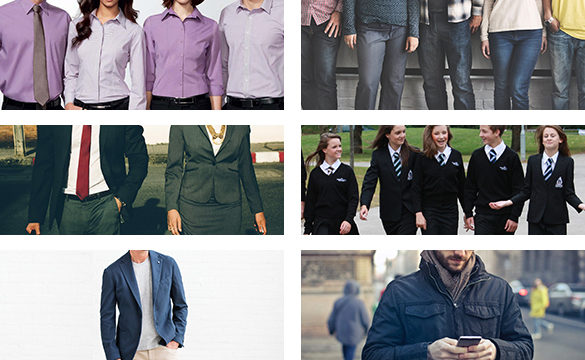 Vastra Group was conceived in 2006, in Mumbai, India, with the sole purpose of covering all aspects of offering Formal Wear Garments (Trousers; Jackets / Blazers; Suites; Vests; Skirts etc) to the Domestic and Overseas Market. The Target buyers were the quality conscious Domestic and Overseas Buyers. A Partial List of Vastra's established buyers is given In the following sections. With increasing demand for Casual Wear Vastra enlarged its Product Base to include Casual Trousers and Chinos also.
In order to maintain Focus on the individual areas, the Group divided the activities into 3 main Areas –
# Buying House for High-Quality Products at down to earth prices. This is handled by the group company – Vastra International – spearheaded by Prakash H. Iyer a Strong Technocrat with a vast and varied experience of over4 decades.
# Manufacturing Facility to provide a strong backup function handled by the Group Company. Manufacturing Facility Located in the suburbs of Mumbai.
Read More
Corporate Wear
(Suits; Blazers; Trousers; Modi Jackets; Vests; Skirts) Corporate wears include – standardized clothing for – Hotel Staff; Air Lines; Banks; Large Multinational Corporates; etc. Vastra offers a wide range of Stylings / Fabric Options to suit every Industry.
Uniforms
(School Shorts / Skirts – check fabric / Pinafores / Frocks) These are essentially School Uniforms for all categories of students. Vastra's offer stresses – Quality and Comfort to the wearer. Designer aspects can also be incorporated without compromising the School's theme. Vastra's feels – …..Uniforms need not always be dull and boring….
Work Wear
( Boiler Suits; Lab Coats; Doctors Coats / Scrubs) These refer to the Boiler Suits; Coveralls; Hospital Wear / Lab Coats etc and cater to the workforce who work on assembly line/shop floor/factory site/construction site / Hospitals / Laboratories etc. Vastra Keeps in mind Safety; Functionality and comfort to the wearer while making an offer.
Branded Formal Wear
Formal Wears are for formal occasions – ie Business Meetings; Client Meetings; Formal Occasions like weddings; Anniversaries; etc. (Blazers; Trousers; Shirts; Vests; Skirts; Modi Jackets): Vastra's offer considers the three essential Parameters of a formal wear – ie "Fit"; "Style" ; "Comfort" – and when the fourth element of "Affordability" is also incorporated in a garment, it becomes a perfect option.
Branded Casual Wear
Casual wears are for Evening wears; Informal get-togethers; "Friday Dressing" for work. (Chinos; Shorts; Casual Shirts etc). Vastra ensures that these are trendy without being gaudy and loud. The special fabric – Fine Cottons and Cotton Lycra blends with a selected wash, lend a touch of class to the wearer.